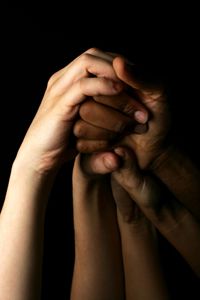 Support Congregations are an important part of hosting the guests of Family Promise of Greater Des Moines. They can assist in two ways:
Financial support through an annual contribution to FPGD.
As an interfaith effort that unites religious congregations in a common mission, FPGD relies on the generosity of the area religious community for up to 39 percent of its annual funding.
Volunteer support to one of the 14 Host Congregations in the following areas:
Preparing/Serving Meals (seven evening meals are served) - This includes a main course, side dish, salad, bread and dessert. Approximately 2 hours.

Evening Volunteers- Spend time with the guests, reading/playing games with the children. Approximately 2 hours.

Overnight Volunteers- Spend the night with the families. Families retire by 10 p.m. Volunteers turn off lights, check & lock doors, and are available if an emergency arises.

Van Driver– Assist with transporting guests between our Day Center, located in the lower level of Westminster Presbyterian Church, and the weekly host church in our 15 passenger Variety Club van. Guests depart from the Day Center at 5 p.m. daily, and ret
Contact Jim Cain, Executive Director (jcain@familypromisedm.org) for more information about becoming a Support Congregation.