Jim Cain, Executive Director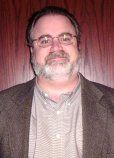 Jim has been the executive director of Family Promise of Greater Des Moines (FPGD) since October 2006. Jim has more than 30 years of experience in providing direct service to homeless families, assisting communities and agencies in developing housing and programs to serve persons experiencing homelessness and advocating for systemic change in the areas of homelessness and affordable housing.
Jim, who has a Bachelor of Science Degree in Forestry from Iowa State University, states that he realized in his junior year of college that he could not spend the rest of his life out in a remote forest when there was so much human suffering in the United States. "I realized at that time that I'd gotten to where I was because the people who cared about me through my life had encouraged and supported my efforts to excel, and that now I was being called to be a similar beacon of hope for others."
LaToya, Case Manager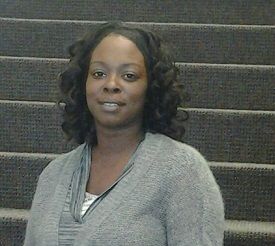 LaToya has been with FPGD since January 2008. LaToya's initial contact with FPGD occurred in late 2007 when she picked up a guest and her baby who were standing out in the rain waiting to catch a bus near LaToya's house. LaToya subsequently gave the mom a car that was sitting unused in her garage and assisted the mom in obtaining a job at the assisted living center where LaToya worked.
LaToya was a day center supervisor from January to July 2008 before being promoted to her current position as case manager. LaToya has an Associate's Degree in Human Services from Des Moines Area Community College and a BS in Human Services from Upper Iowa University.