LaToya, Executive Director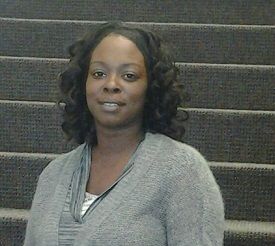 LaToya is the Executive Director of Family Promise of Greater Des Moines (FPGD)and has been with FPGD since January 2008. LaToya's initial contact with FPGD occurred in late 2007 when she picked up a guest and her baby who were standing out in the rain waiting to catch a bus near LaToya's house. LaToya subsequently gave the mom a car that was sitting unused in her garage and assisted the mom in obtaining a job at the assisted living center where LaToya worked.
LaToya was a day center supervisor from January to July 2008 before being promoted to Case Manager. LaToya was named Executive Director in December 2022. She has an Associate's Degree in Human Services from Des Moines Area Community College and a BS in Human Services from Upper Iowa University.